Here we have a selection of specialized tours that have been operated successfully during the past years. These tours are primarily for those who wish to indulge their own interests and travel togheter with a congenially minded group of people and offer a unique package of information related to various fields of interest. Additional arrangements or alternatives (partial or total), as well as even completely new interest tours, can be worked out to suit your special requirements.
Rooms only: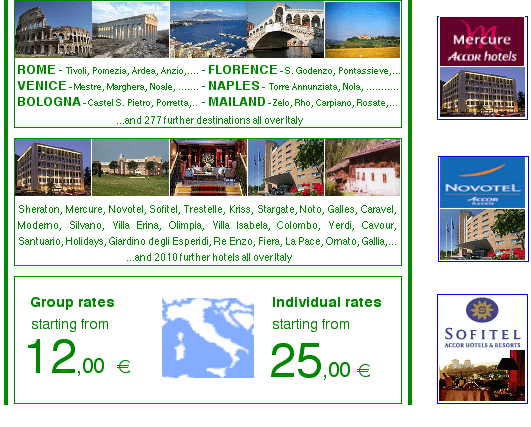 ---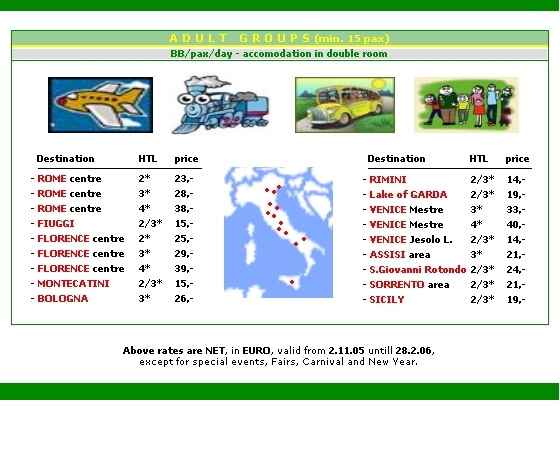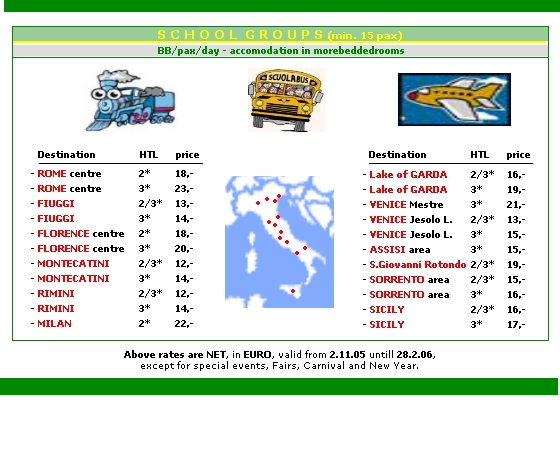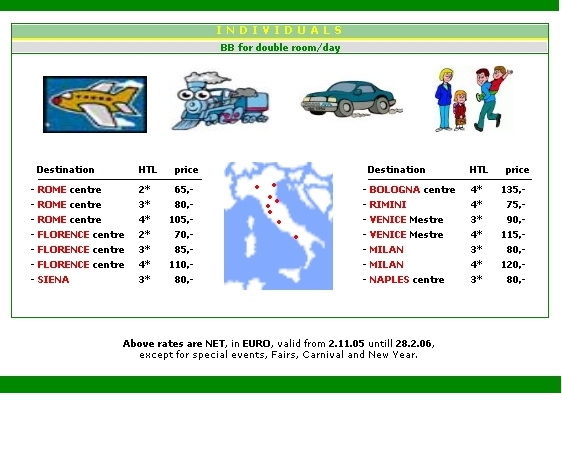 If you have a group, we only require the following information in order to provide you with our most competitive and speedy quotations:
- main purpose of special interest
- size of group (minimum 15 pax)
- date and duration of the tour
- hotel category and meals chosen
- transportation arrangements needed
- special reguirements
- professional qualification (if any) of participants
- We give you for the above mentioned tours an approximate quotation that is valid only if we provide all the services from first to last (it will differ if the group travels with its own coach, if you have booked your own hotels and reserved your own restaurants, and so on), in 1st and 2nd category hotels. As soon as we know the exact dates of stay, we guarantee that we will confirm you the exact names of the hotels that we will use and ... surely at the best prices. we await your requests.